Issue 9
Oh god... not more music from Sleephouse Radio....
Click the image to download, or listen using the player to the right. This show can also be subscribed to as a podcast by copying the address of the RSS link in the sidebar into the podcast receiver of your choice. It's all so simple


(40MB, 44 mins. MP3 file)
1. Units - 'High Pressure Days'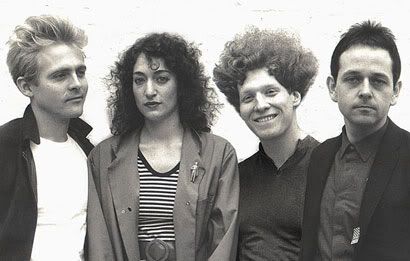 Simply stunning - and almost unbelievable - electro punk from 1979. I'd never heard Units until this week when their retrospective album caught my eye while I looking for vinyl finds at
my favourite online record shop
.
Coincidentally, one of my favourite online magazines ran a great interview with the lead singer the very next day. I could tell you about the hitherto unknown history of the early days of synth punk in San Francisco - but you'd be far better off getting it from the horse's mouth by reading John Doran's excellent interview
here
.
Units MySpace
2. Major Lazer - 'Hold The Line'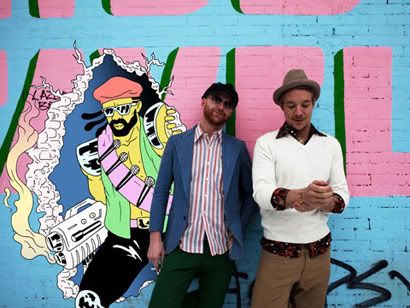 2009 listmania has everyone foaming at the mouth right now. And to be honest, I'm wondering whether it's worth adding my voice to the hue and cry - but I will use the occasion to play what is, hands down, my favourite pop single of the year.
I so wanted 'Hold The Line' to be an authentic exotic artefact, but now I'm quite happy knowing that it's the hyperactive product of arguably the world's best production team (Diplo and Switch), a Jamaican Dancehall legend (
Mr Lexx
) and a fairly atypical US pop star (Santogold).
I'm making no claims to its intellectual worth - all I know is that it makes me smile, dance and, most importantly, get damn excited about how even the craziest of sounds can be sculpted into something as additively listenable as this.
Major Lazor MySpace
3. Early B - 'Deaf Ears'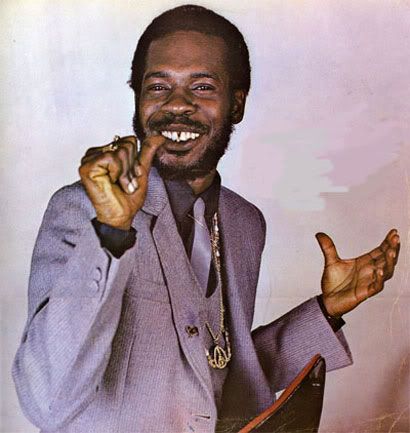 While we're making lists and handing out accolades - Simon Reynolds is by far the best music in the world ever. The contest is over, people. I've recently been reading his
'Bring The Noise' compilation
and the chapter on Dancehall got me so excited that I had to check out this completely unfamiliar genre.
This, in turn, lead me to Soul Jazz's The Rise Of Jamaican Dancehall compilation from last year and this excellent track here from the now sadly deceased Early B.
There's something so refreshing about discovering a genre of music so alien and I'm still a bit lost in the rush and haze of discovery to have anything meaningful to say.
The Soul Jazz compilation is well worth your time though, especially as it comes as the partner to a book of pictures from the period taken by Beth Lesser. Peep some
right here
.
Buy At Soul Jazz Records
4. Small Black - 'Despicable Dogs'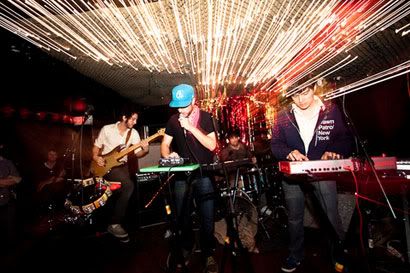 Pleasingly distorted keyboards and synths seem to be one of the things we'll remember about 2009 - I know they've called it hypnagogic pop - and I'm certain that Small Black will be included together with the breaking Chillwave.
I'm sure you've heard them all talking about it - and I'm sure it's pretty unfair on Small Black to mention in conjunction with them. Bands have feelings too, you know?
This is simply a good song, like they used to make with guitars before all these kids muscled out the grandpas and took over.
Small Black MySpace
5. Apollo Ghosts - 'Dobermanns'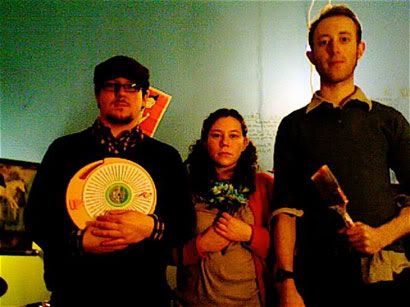 Vancouver is always a good stop-off if you're looking for a decent band. Apollo Ghosts are just another great hidden gem from a city that really has a lot to recommend it.
Local radio station CiTR
is always worth a listen and be sure to check out Apollo Ghosts and buy all their lovely records.
Apollo Ghosts MySpace
6. Real Estate – 'Suburban Dogs'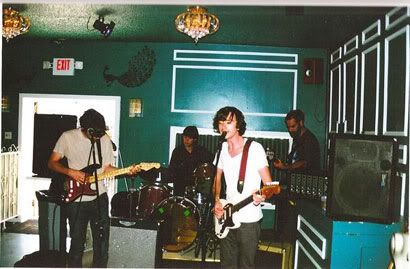 There's been something in the water of the garden state of New Jersey this year – something psychedelic from the sound of the great musical output that's been flowing from the place in recent months.
Real Estate are certainly the best of the bunch in my estimation and they totally sound like a band that's going places with their music… they're just going quite slowly that's all. No need to rush. No need at all. Beautiful relaxed stuff.
Real Estate MySpace
7. Ducktails – 'Parasailing'
Matt Mondale is Ducktails. He's also a member of Real Estate. And his releases have been yet another reason why this small nexus of bands and musicians have been getting wider attention.
Pleasingly knockabout punkish-prog ambience from a fella who clearly knows where it's at.
Ducktails MySpace
8. Bjørn Torske - 'Møljekalas'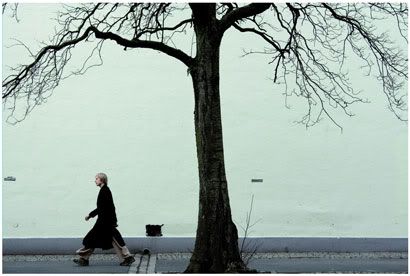 I recently set up a new home in the socialist winter paradise of Norway and I've been doing my bit to learn the lingo and get with the local colour, habits, and lifestyle.
I'm a big fan of most stuff here, but the music scene still eludes my grasp somewhat. This is the first in what will probably prove to be a casual series charting my exploration of Norwegian music over the last few years.
I'm
reliably informed
that Bjørn Torske's 'Feil Knapp' is one of the finest examples of the cosmic disco that's been beaming live out of Oslo's
Smalltown Supersound
scene in recent years. Damn good it is too.
Plus, it seems to be named after a Christmas food, so it's also kinda topical.
Bjørn Torske MySpace
9. Beach House - 'Norway'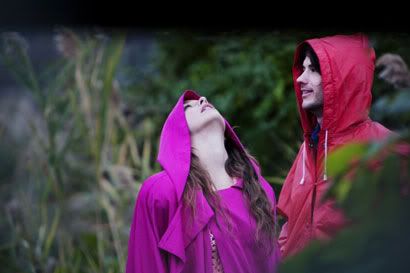 I'm still not entirely sure about the woozy keyboard pitch shifting - and I'm even less sure about it's connection to my new home of Norway - but if you needed proof that sometimes the majority does get it right - then look no further than this song.
Massively popular over the last few weeks, this new nugget from Beach House has set expectation ablaze for their forthcoming album 'Teen Dream'. And, indeed, only a true cynic would deny them or the greatness of this song.
Beach House MySpace
Labels: Apollo Ghosts, Bjørn Torske and Beach House, Ducktails, Early B, Issue 9, Major Lazer, Real Estate, Sleephouse Radio, Small Black, Units