Issue 2
Battling through technical issues that include complete mp3 audio naivety and a sellotape-repaired computer microphone bought sometime back in the early nineties, Sleephouse Radio is back with its second instalment.
To listen, simply download the audio file of the show (by clicking the image below) or use the flash player in the sidebar. This show can also be subscribed to as a podcast by copying the address of the RSS link in the sidebar into the podcast receiver of your choice. It's all so simple…


(59MB, 42 mins. MP3 file)
Here's this week's artist info:
1. Au Revoir Simone: Through The Backyards (Moshi Moshi)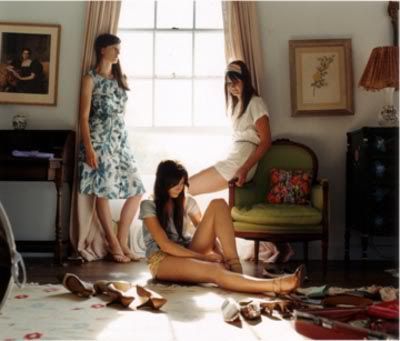 Aside from the obvious blips of brilliance provided by
The Postal Service
and
Noriko Tujiko
, synth pop has been a quiet genre of late. But Brooklyn trio
Au Revoir Simone
are here to give you a blissful reminder of why you spent all that money obsessively collecting
Morr Music
's back catalogue all those years ago.
Their mini-album
Verses of Comfort, Assurance and Salvation
, which finally gets a British release on the
Moshi Moshi
record label this month, is an endearing little nugget of popping Casio drum machines, pulsing synths and luminous optimism. 'Through The Backyards' kicks off the album in fine style, opening a door back to the kind of magic you last experienced on
Lali Puna
's
Scary World Theory
album.
2 . Brakes: Heard About Your Band (Rough Trade)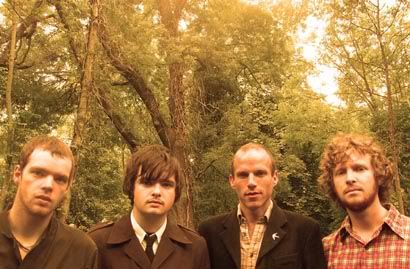 Months after its initial release and inspired by a tip from my brother, I was finally moved to inspect the ramshackle delights of this
British indie supergroup
's debut,
Give Blood
, this week. And so addictive is their country/punk petulance that there's barely been room for anything else to squeeze through my speakers for days now.
If the history of music has shown us anything, it's that spontaneity and casual collaborations often win out over the more obsessively planned and bloated projects. And so it is with
Give Blood
. Pacey, racy and ever so tasty—this whippet-lean album easily eclipses anything that its members have produced in their regular day jobs with
British Sea Power
,
Electric Soft Parade
or
The Tenderfoot
. Chock full of brutal comedy and tongue-in-cheek genre tributes, I doubt you'll hear a brighter British guitar album this year.
3. Wolf Parade: Shine A Light (Sub Pop)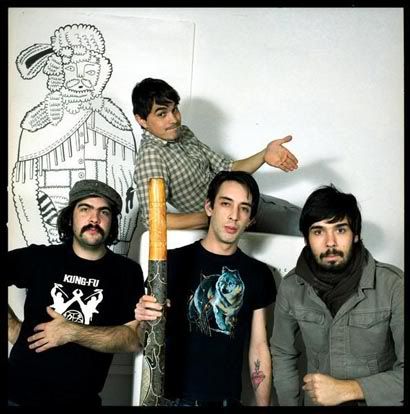 Be sure to refer to it as "The Canadian Invasion" only if you really have to, but there's no doubt that the
Arcade Fire
,
Broken Social Scene
,
Death From Above 1979
and the (now sadly departed)
Unicorns
have kicked down whatever barriers had previously prevented the rest of the world from enjoying the music of the
Great White North
. And Montreal's
Wolf Parade
are now perfectly placed to capitalise on this new-found "I-Kissed-A-Mountie/I've-Always-Loved-Maple Syrup" adventurism.
'Shine a Light' comes from the Isaac Brock recorded album, Apologies To The Queen Mary, and provides all the proof you needed that Wolf Parade hold the keys to your unhinged indie pop-loving heart. Sweaty-palmed adoration from NME journalists and David Bowie surely beckons.

Wolf Parade tour Europe in November—Cowichans and facial hair is de rigour!!

4. Songs of Green Pheasant: The Wraith of Loving (Fat Cat)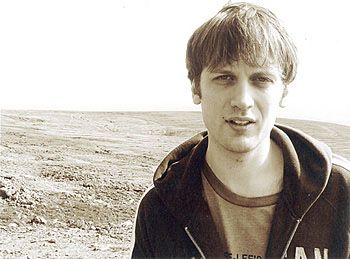 For me, the image of a guy sitting alone recording his music while the world without continues oblivious is an immensely seductive one. So when Fat Cat Records announced they'd be releasing the home demo of one Duncan Sumpner under the moniker of Songs of Green Pheasant, I was intrigued and mightily hopeful. And upon hearing the record it was clear that these high hopes were entirely justified—Songs of Green Pheasant is a modest but beguiling debut, made all the more impressive by the story of its journey from genesis to release.

While it was recorded three years ago, in the culturally isolated climbs of Northern England—and it took Fat Cat two years to track down the person responsible for the demo that had found a natural home on their office stereo—it sits so comfortably among the current climate of folk revivalism that one could be forgiven for thinking that Sumpner ran with the same crowd that currently smiles out from the photo on the cover of Devendra Banhart's recent Cripple Crow record. In fact, Sumpner is a teacher who currently plies his trade in the Yorkshire city of Sheffield and the album sees him refreshing the traditional folk form with dream pop inflections that shoegazers like My Bloody Valentine would have spent months of professional studio time perfecting.

Please visit Fat Cat's Green Pheasant website and support inspired amateur endeavour by buying this great album.

5. José González: Crosses (Hidden Agenda)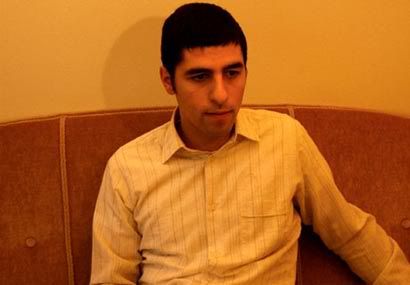 Internet chatter singing José González's praises has recently risen to a deafening shout and after cosying up to his album Veneer in recent weeks I'm more than ready to add my frail voice to the maelstrom.

A Swede born to Argentinean parents, 25-year-old Jose provides hits of crystal clear, hushed folk, and if you do feel moved to mention Nick Drake, at least have the common courtesy to whisper it.

6. Hauschka: Fernpunkt (Karaoke Kalk)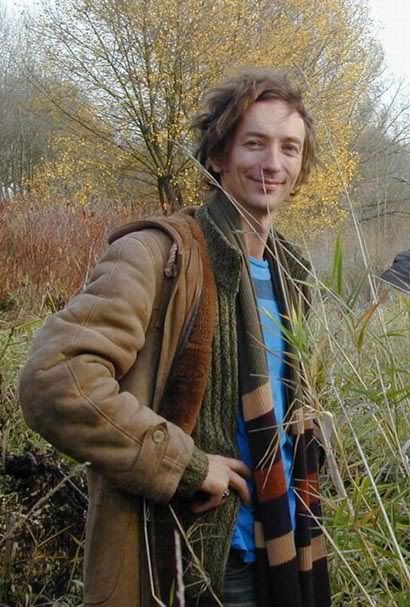 All the background music in this week's show comes from Hauschka, but so refreshing and deserving is his album The Prepared Piano (Karaoke Kalk Records) that to not give it a featured slot would be criminal.

Hauschka is actually one Volker Bertelmann, a man who sticks things in his piano and produces the most wonderful sounds. Working almost solely with this modified piano, Bertelmann stretches what some would perceive to be a limited palette into a whole album's worth of material that never once slips into tedium. While muted strings plonk beats, Reichian repetition buzzes and tinkles through pieces of music that call to mind an organic and less threatening version of Aphex Twin's Drukqs as played by Schroeder from Charlie Brown. It's a must for that hangover-damaged Sunday morning when the sunrise bursts through the shutters and the call of tea, toast and that weighty newspaper simply cannot be denied. [Photo by Estelle Klawitter]

7. Weird Weeds: Holy Train Wrecks (Edition Manifold)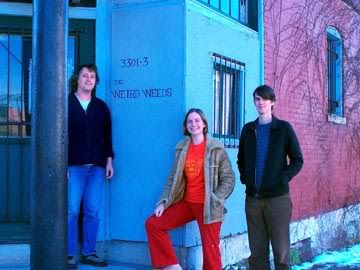 When Xiu Xiu's Jamie Stewart mentioned The Weird Weeds as one of his favourite live bands on Pitchfork, the Weird Weeds website saw an unprecedented and dramatic spike in its visitor hits. Such is the power wielded by the all-conquering 'Fork.

Rampant unchecked taste-making influence can be a force for mighty evil, but here, as is so often with the trusty 'Fork, their powerful divining spotlight was rightly turned upon a deserving band. The Weird Weeds debut, Hold Me, squirms and escapes classification, even as it grows towards the sunlight once provided by great bands like The For Carnation, Low and even the long lost sinister folk improv of Comus.

Be sure to check out the band's website for numerous free downloads of their music and details of their forthcoming North American tour with Deerhoof and Xiu Xiu.

8. Harald "Sack" Ziegler: Bungalow (Staubgold)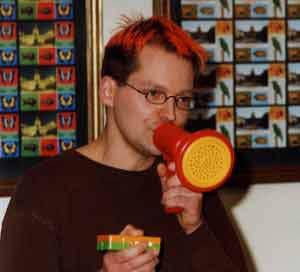 Harald "Sack" Ziegler is the kind of artist you could spend your lifetime looking for but never find. I myself was only recently introduced to the wonder of this crazy German, and it's all thanks the amazing Flux Blog (a damn near essential mp3 blog that you simply must visit right now).

It's early days for me and "Sack", but from what I can gather from the greatest hits compilation Punkt (Staubgold), I think this is gonna be a long and happy relationship. He's been recording for some 20 years, so at least I've got something to go at. Apparently, he's been working with Mouse on Mars for years, but I've never noticed him. Maybe I wasn't reading the liner notes closely enough. I'm just off to go and root through my record collection in search of Niun Niggung.

9. The Animal Collective: Banshee Beat (Fat Cat)



With their sixth album Feels, the Animal Collective continue to confound and delight in pretty equal measure. Never a band to bring out the non-committal in a listener—it's pretty safe to say that you either love the Animal Collective or absolutely can't stand them. Speaking personally, I've been a massive fan of this band since they reconfigured my brain sometime back in 2003 with the searing psychedelia of Here Comes The Indian, and for me, Feels sees this New York-based collective scaling the purest of virgin pop pinnacles. Their inventiveness and naivety ensures they succeed, once again, in planting flags where others have yet to tread.

Buy Feels from Fat Cat Records