Issue 8
Hey there folks! Remember me? Your favourite neighbourhood purveyor of musical nuggets?
I do hope so because I've got some more cracking gems for you in this return issue. Afterall, what's four years wait among friends?
To listen, click the book image below or use the flash player in the sidebar.
This show can also be subscribed to as a podcast by copying the address of the RSS link in the sidebar into the podcast receiver of your choice. It's all so simple


(60MB, 63 mins. MP3 file)
1. The Dirty Projectors - 'My Offwhite Flag'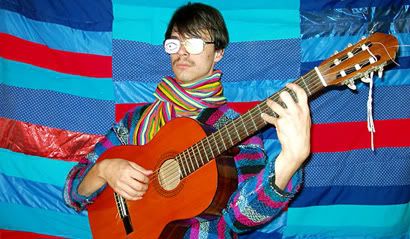 As it's pretty much certain that Dirty Projectors will quite rightly claim the top spot in most end of year polls, I couldn't think of a better way of begin Sleephouse again after a long hiatus than with this roughly-hewn gem.
Despite the relentless progress this band have made throughout the latter half of the decade, for me it's the first song that I ever heard from Dave Longstreth that remains my own personal favourite.
"It's been a while since I played the game..."
Dirty Projectors MySpace
2. Tune-Yards - 'Hatari'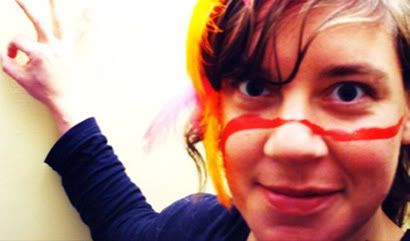 This song - the product of one woman, a ukulele, drums and a loop pedal - snuck up on me one day while listening to
Marc Riley's 6music show
.
Merrill Garbus - for that is her name - turned in a stunning live version of 'Hatari' that night and I've been trying in vain to track down an mp3 of the performance ever since.
This album version nearly captures the magic I heard on the radio, but it seems she's getting better the more she tours and plays - comparing the album recordings with
this great 4AD live session
bears this assessment out and makes me expectant of future releases.
Tune-Yards MySpace
3. Cold Cave - 'Life Magazine'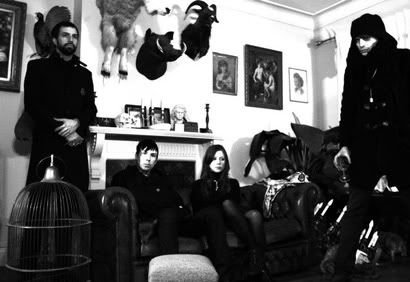 Their name is tripping off all the right tongues at the moment but I'm yet to be fully convinced by them for an entire album's duration but they come close. I'll just never be that drawn to the dark side.
That said, this track is a sure fire winner - all buzzing synths and vocals that echo in your head way after the song's finished.
Cold Cave MySpace
4. Gentle Friendly - 'RIP Static'
Something stirs in South London and it's very probably shaking the grime from the buildings there with what looks like a ferocious live equipment set-up. I mean, jesus - look at that all those control panels and mixings desks.
Accordingly, Gentle Friendly set controls for the heart of the sun, and navigate their psychedelic voyage with no mean amount of radio-friendly skill. their freshly released debut album 'Ride Slow' is a real grower, buzzing with exuberance and shot through with a shitload of fuzzy ideas.
Gentle Friendly MySpace
5. Kurt Vile - 'Freak Train'
The word on the street has been feverish for Kurt Vile all-year-long. Three massive releases had already bubbled under before he dropped his "major indie label" debut with 'Childish Prodigy' on Matador last month.
'Freak Train' is taken from that Matador release and I don't really wanna say anything other than recommending it as a damn good listen.
Kurt Vile MySpace
6. Kurt Vile - 'Best Love'
The previous song showcases Kurt Vile's ability to mash together accepted rock cliches and come out with something fresh and exciting - that's no mean feat considering we're some 40-odd years from
'Subterranean Homesick Blues'
.
This song flips to the otherside of the coin: with Kurt casting himself as the bedroom recording ambient mystic. It's equally as essential and I can highly recommend the purchase of any of his releases over the past year or so.
'Best Love' is taken from 'Constant Hitmaker' but 'God Is Saying This To You' and 'The Hunchback' EP are just as winning.
Kurt Vile MySpace
7. Harmonia & Eno 76 - 'Sometimes In Autumn' (Shackleton Remix)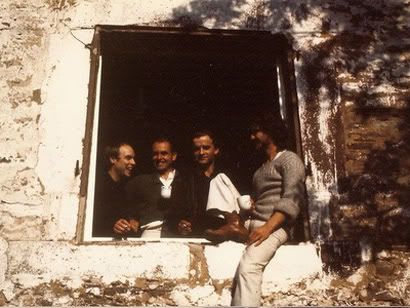 A wetdream inside the malfunctioning brain of a HAL 9000 - this remix ticks just about every box a geek could ever hope for.
Legendary 70s
ambient masterpiece
- check! Present-day minimal-tech refit - check! Available on 12" vinyl with an
Appleblim
remix on the b-side - check, mate! Direct your hard-earned dollars earnt while programming C++ in the direction of
Norman Records
or some such reputable outlet.
Amazing Records Website
8. Yoko Ono + John Lennon - 'Every Man Has A Woman Who Loves Him'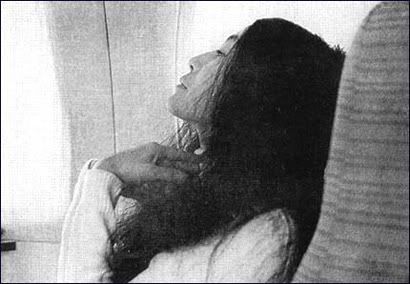 Reunions are never what you expect them to be - this year I've had the pleasure of a reunion with my vinyl record collection after a decade of separation (It was stored in my parent's garage - fact fans)
For some reason
'Double Fantasy'
has been a sticker on my turntable ever since, and has resonated through my house since January.
While listening, it's really struck me how much I must have grown since I last heard the record. I still love John's songs but now it's Yoko's stuff that has caught my presumably more mature attention.
The Beatles-loving teenager had invariably skipped these songs but now I'm really loving them. It's weird how an album that I thought of as so familiar has proved to be so alien and exciting. And it's all thanks to Yoko and the impatient teenager I used to be. Thanks be to both.
9. Yoko Ono & The Plastic Ono Band - 'Mind Train'
The second train song this week, the second Yoko Ono song too and my second explanation of why I'm showcasing her stuff. From the 1971 album
'Fly'
I'm happy to see that a critical acceptance of her and her multifarious talents has been growing in the public mind over recent years. I fully support this and to advance her standing further in the eyes of any dinosaur-minded doubters that still remain I offer up this unsteady load of fatback groove to career us all out of the show this week. Enjoy the ride and I'll see you next week.
Labels: Cold Cave, Dirty Projectors, Eno Harmonia Remix, Gentle Friendly, Issue 8, Kurt Vile, Shackleton, Sleephouse Radio, Tune-Yards, Yoko Ono